LANDAU BUILDING COMPANY
RELATIONSHIPS | REPUTATION | RESULTS
In the Community
The Landau family has lived in the Pittsburgh area for over one hundred years.  We appreciate and value all that this region has offered our family and the families of our employees.  At Landau, giving back to our community is an important part of our personal and corporate values.  Some of the organizations we have supported are the North Hills Community Outreach, Rebuilding Together Pittsburgh, Toys for Tots, Central Blood Bank, MS Society, and Rotary International. Every year we hold a coat drive, collect Thanksgiving dinner supplies, and participate in the annual fruit sale for the NHCO.  We are a member of a local Rotary Club which organizes and supports many local service organizations, provides high school scholarships to local students, sponsors youth exchange students and helps run bingo monthly at a nursing home.  As a company, we participate in blood drives and holiday giving.
We encourage our employees to become involved in their communities and we support their efforts.  Our employees play an important role in making a positive impact on those in need by participating in events or other activities such as serving on boards or committees of non-profit organizations.
From fundraising events to bicycling marathons, Landau and its employees are firmly committed to supporting the community in which we live and work.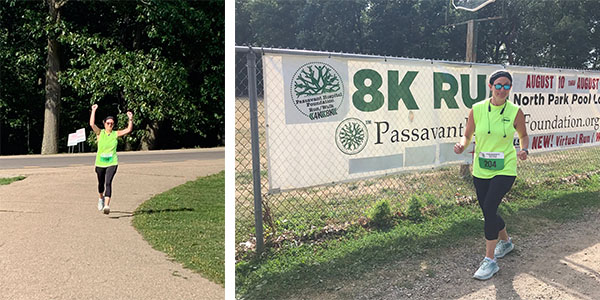 CHARITABLE ACTIVITIES
The American Heart Association
Andrew Carnegie Free Library & Music Hall
Big Brothers Big Sisters
Blind & Vision Rehabilitation Services
Butler Area Public Library
Butler Health System Foundation
Butler County YMCA
Camp Kon-O-Kwee
Catholic Diocese of Greensburg
Catholic Diocese of Pittsburgh
The Children's Home of Pittsburgh
Children's Hospital Foundation
Children's Wish Foundation
Family House
Heritage Valley Healthcare Foundation
Holy Family Institute
Japan-America Society of Pennsylvania
Jefferson Regional Medical Center Foundation
The Foundation of Mon General Hospital
National Multiple Sclerosis Society
North Hills Community Outreach
Rebuilding Together Pittsburgh
Ronald McDonald House of Pittsburgh
Rotary International
Southwest Butler YMCA
Touch-A-Truck
UPCI/UPMC Cancer Centers
UPMC Charities
UPMC Passavant Hospital Foundation
Weirton Medical Center Foundation
West Penn Hospital Foundation