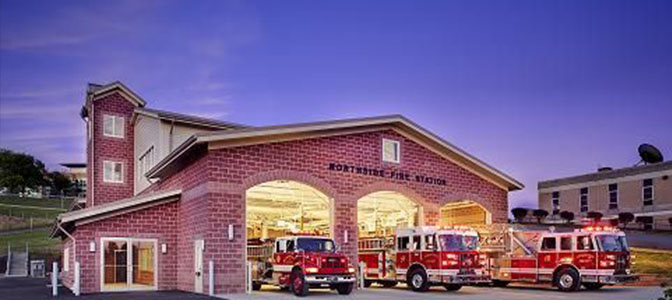 Northside Fire Station
Project

:

New Fire Station

Owner

:

City of Morgantown

Location

:

Morgantown, West Virginia

Architect

:

Bignell Watkins Hasser Architects, P.C.
Landau Building Company had one year to complete Morgantown's Northside Fire Station, but by working closely with all the principals involved the facility was open only ten months after the groundbreaking ceremony in September 2008. The land was donated to the city by West Virginia University and the County Commission. The new construction replaced Wiles Hill Fire Station, which was built in 1949 and became too small for the city's fire trucks. The new Northside Fire Station is an energy-efficient LEED-certified building. It is designed to conserve water and utilize new solar power equipment for heat and light. Landau Building Company was proud to be part of this important project that will help keep the community safe.
"Collectively, we could not have asked for a better constructions team! I thank you for a most successful project and would not hesitate to recommend your company to anyone."