Jamison Vernallis Joins Landau Building Company as Marketing Coordinator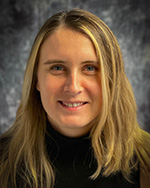 Landau Building Company, a full-service construction company serving Western PA and the surrounding region for over 130 years, today announced Jamison Vernallis has joined the team as Marketing Coordinator. In her new role, Jamison will be deploying targeted marketing and business development strategies, turning qualified leads into gainful job opportunities, while also serving as the liaison between client relations and developing projects. Jamison previously served as Marketing Manager for a construction firm.

"We are thrilled to welcome Jamison to the Landau Team," said Sharon Landau, Marketing Director of Landau Building Company. "With her blended background in public relations and in the construction industry she will be a valuable addition to the company."

Before her entry into the construction world, Jamison spent 7 years delivering marketing strategies for a boutique PR firm, as well as working alongside startups and technology companies.

"The construction industry landscape is changing quite quickly, and I see Landau positioned to take advantage and respond effectively to major market shifts over the next few years by focusing on their existing client's needs while adopting innovative strategies to attract new clients," said Jamison. "I'm beyond excited to begin working with everyone on the team and help drive growth in gaining new business and job opportunities."

Jamison will be rejoining the Master Builders' Association of Western Pennsylvania Marketing Committee as a representative of Landau.