Joe Scaramuzzo Joins Landau Building Company as Senior Estimator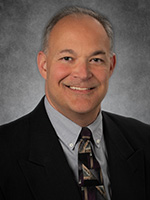 Landau Building Company, a full-service construction company serving Western PA and Northern WV for the last 130 years, is pleased to announce Joe Scaramuzzo has joined the company as Senior Estimator.
Before joining Landau, Joe was with Burchick Construction where he oversaw the estimating department as Vice President of Preconstruction Services. Joe is a seasoned estimator, with over 36 years leading estimating teams in the healthcare, commercial, institutional, and light industrial market space.
As Senior Estimator, Joe will be an integral part of our preconstruction process by working closely with our team on our most challenging and complex projects. In addition, his wealth of experience will provide a high-level of accuracy in project estimating, helping our clients maximize cost saving opportunities and bring considerable value to each of their projects.
Joe has a B.S. in Civil Engineering from Penn State University and holds a certificate in EIT and is a LEED Green Associate. He was also previously involved in the local chapter of the Green Building Alliance organization.