Landau Building Company Welcomes Tracey Heyl as Accounts Payable Specialist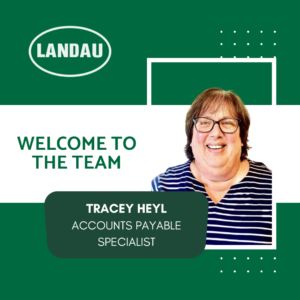 Pittsburgh, PA – August 1, 2022 – Landau Building Company, a full-service construction company serving Western PA and Northern WV for the last 130 years, is pleased to announce Tracey Heyl has joined the company as Account Payable Specialist.
Tracey spent the past 12 years working as the administrative assistant and scheduler for various healthcare practices. Before that she worked as the office manager and controller for an architectural lighting manufacturer for 22 years. Her skills with accounts receivables and payables makes for a perfect fit as she joins Landau Building Company's accounting department.
Originally from the North Hills of Pittsburgh, PA, Tracey now resides in Valencia. In her free time, she enjoys bowling and trap shooting alongside her husband. She is an officer and the member secretary at both the Mars Rod & Gun Club and Richland Sportsman's Association, where she serves as the first female officer.
About Landau Building Company
Established over 130 years ago, Landau Building Company has become one of the leading family-owned and operated construction management and general contracting firms in Western Pennsylvania. In 2006, Landau joined forces with Marks Construction, an established company based in West Virginia, creating Marks-Landau Construction, LLC. Marks-Landau Construction is a wholly owned subsidiary of Landau and specializes in the management of projects located in West Virginia.
Now in its 6th generation, Landau continues to build strong RELATIONSHIPS with its clients by focusing on their need to maintain a safe, high-quality project that can be delivered on time and within budget. Our unwavering commitment to integrity, transparency, professionalism, and excellent client services has contributed to the solid REPUTATION we exhibit on each and every project. We deliver exceptional RESULTS that exceed our client's expectations for quality and service which makes Landau Building Company their builder of choice.