New Hires
Landau would like to welcome two new members to the team! John Kamer is our newest Project Manager, and Gus Lauro is our newest Project Engineer.
John Kamer  comes to Landau with thirty years in the industry.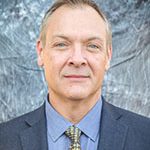 He is a graduate of Penn State with a Bachelor of Architectural Engineering. He previously managed public school construction work in Pennsylvania, Ohio, and Maryland.
John was raised in Saxonburg, PA, where he currently resides with his wife, two daughters, son, and yorkie. He loves hockey (Go Pens!), cooking, and music, particularly jazz, blues, and jam bands.
Gus Lauro completed his undergraduate and graduate degrees from West Virginia University, most recently receiving his master's in both finance and business administration. Gus grew up in the Latrobe area and is an avid hunter and snowboarder. He was previously a construction and operations intern at a global real estate
investment and development company headquartered in Pittsburgh, PA.