New Lincoln Exhibit at the Andrew Carnegie Free Library
 The Andrew Carnegie Free Library and Music Hall is opening a new permanent exhibit featuring 100 portraits of Abraham Lincoln taken from 1847 – 1865.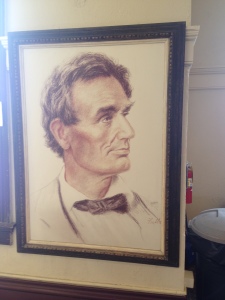 The exhibit commemorates the 150th anniversary of the end of the Civil War and Lincoln's death. They were first shown five years ago after the Captain Epsy Civil War Room was restored – by Landau Building Company. The Captain Epsy Post is an actual location where Civil War veterans would meet during the early 20th century to house their collection of flags, books, prints and relics.
The Lincoln Gallery opened February 16th and will be open to visitors during regular library hours at no cost. The Captain Epsy Civil War Room is open from 11 a.m. to 3 p.m. on Saturdays.