Tag Archives for
Master Builders' Association Evening of Excellence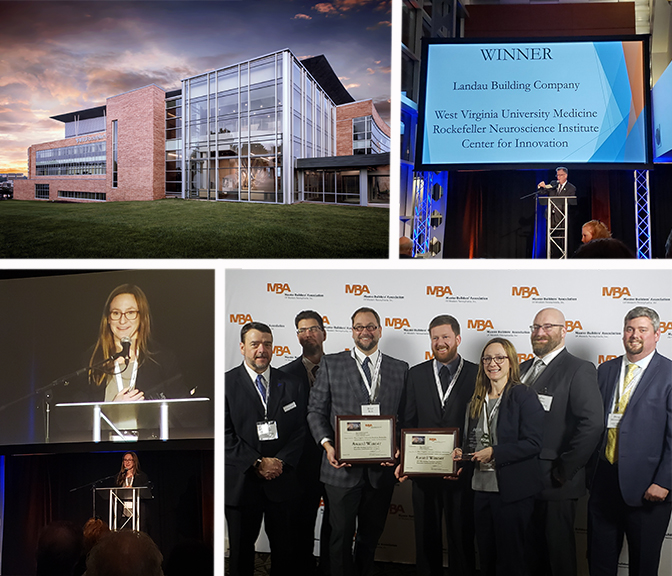 The WVU Medicine Rockefeller Neuroscience Institute Center for Innovation addition and renovations won the MBA Renovation Construction Over $10 Million Award!  The awards were presented at the annual Master Builders' Association Evening of Excellence at Heinz Field, which is always a fantastic night for our industry to come together and celebrate another great year.
The Innovation Center is a beautifully constructed state-of-the-art research and treatment facility for neurological conditions. As a result of dedicated teamwork and collaboration under the face of a seemingly impossible deadline, it is truly a deserving award winner.
The teamwork on the project was unmatched. Project Manager Jen Landau, Superintendent Jonathan Muzina, and Project Engineer Doug Brenneman made themselves available days, nights, and weekends. WVUM hand-selected Landau for this project because of this team and the relationships established during previous projects. It was a level of trust that is not often seen on the jobsite, and it extended to the architects and subcontractors as well. Jen and Jonathan inspired the level of dedication on the job, always finding a quick solution to changing scope, material, and deadlines.