Tag Archives for
Noel Rangel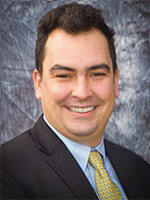 Landau welcomes Noel Rangel as Project Engineer!
Noel graduated from the University of Pittsburgh with a B.S. in  Civil Engineering, and he is a member of the American Society of Civil Engineers and the Society of Hispanic Professional Engineers. Noel has experience working as a Resident Project Representative for a civil engineering firm and interned for an international steel piling supplier.
In his spare time, Noel enjoys running, reading, hiking, camping, and cooking.