Welcome Randy Krueger
Landau Building Company is pleased to welcome Randy Krueger as Estimator.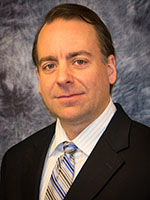 Randy is joining Landau's estimating team. He brings 15 years of experience as a cost estimator and project manager for commercial construction. Having worked for several construction companies around the United States and estimating projects up to $500 million, he comprehends all aspects of the construction process from preconstruction to project closeout.
Randy was born and raised in New Martinsville, West Virginia. He attended West Virginia University Institute of Technology and received his B.S. in Mechanical Engineering. Randy has lived in several different places throughout his career, including Ohio, Virginia, Washington D.C., Georgia and now Pittsburgh. In his spare time, Randy enjoys working out, reading and biking.